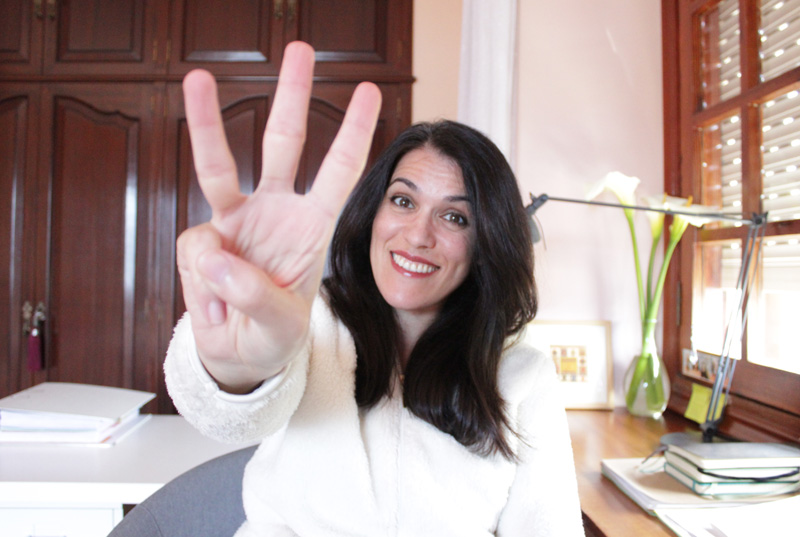 3 Tips to make the most of your quarantine at home
This is a special post am publishing due to the global pandemic we are most of us going through right now. So, I would like to share with you 3 tips to make the most of this quarantine at home. For that, I've decided to make a video! (ladies and gentlemen…am finally inaugurating my Youtube channel!!!! )
They are three points that I discuss how to make the most of this quarantine at home, no matter in which country you are right now.
You can also read below the key points am sharing:
It's time to go within

Find the positive things of this situation

Do karma yoga at home for your personal and spiritual development
1. It's time to go within
What does really mean to be lockdown at home?
Your home is a reflection of yourself.
The fact that most of the people in the world now have to be inwards, is forcing us to look deeper into our inner selves. It's a time where all of us are forced to go to the next level and grow towards the next level of consciousness.
All of us have different levels of consciousness so our duty is to work on it individually, as part of the whole. (And to look at our  lights and shadows…)
It's a wonderful time to go within, reflect about our life, see what's really important and how we can improve ourselves.
It's also a time to wonder: How we can go to the next level? How can this situation make us grow? What can we learn from it? And…how can we help and contribute to others?
2.
Find the positive things of this situation
I have observed a sense of duality in this situation. On a deep level, everything simply "is" but our minds have the tendency to judge things as "good" or "bad". And, I have been observing the negative and positive side of it, like two sides of the same coin.
We all know about the negative side through the news: many people are dying, hospitals are collapsed, the economy is on standby…So this situation is bringing collective fear, anxiety and uncertainty.
Fear is just an emotion, a mechanism of the ego that has the duty to keep you safe. However, fear in itself is not going to protect you against the virus and it's not going to pay your bills either! On the contrary! Fear weakens the immune system and brings up worrying thoughts to the mind about the future.
The positive is that this quarantine is bringing people together, families together, solidarity and gestures of gratitude are growing as I had never seen before.
I've been seeing many beautiful gestures of gratitude from all Spanish citizens to health care workers, doctors, nurses, cleaners, police, army…etc
The birds can be heard chanting more than before because there is less traffic noise and less pollution so the quality of the air has improved a lot! I believe that this lockdown is helping to restore many of the natural resources that we normally take for granted! Mother Nature must be very happy…
And, this situation is also an opportunity to reflect about our life, go deeper into our being and grow personally & spiritually. What won't kill us, will make us stronger!
Everything in life has a positive and a negative side, you decide with side of the coin you would like to focus your energy on.
Which side do you think will be better?
3. Practice karma yoga at home
This is an excellent time to do karma yoga at home for personal and spiritual growth. Karma yoga means union with the Self through action, it's a fantastic opportunity to work on yourself through simple actions you do at home.
So I would like to invite you to clean the house imaging that you're cleaning yourself from all the negative thoughts or aspects of yourself that you're willing to let go.
This is also a wonderful opportunity to clear the clutter and put into practice the Konmari method. Go through wardrobes, closets, shelves and throw away stuff that is useless in your life.
This process will make you reflect about your life, reflect about what's important for you to keep and what you're ready to let go.
It's time to prepare yourself and make space for the new things to come. You will be moving a lot of energy and that will have a positive impact in your life.
I hope that all this is helpful! Please don't hesitate to ask me whatever you need in the comments bellow. I will be happy to help you in anything I can.
Sending you lots of love, light and courage from Spain!
A big hug,
Julia