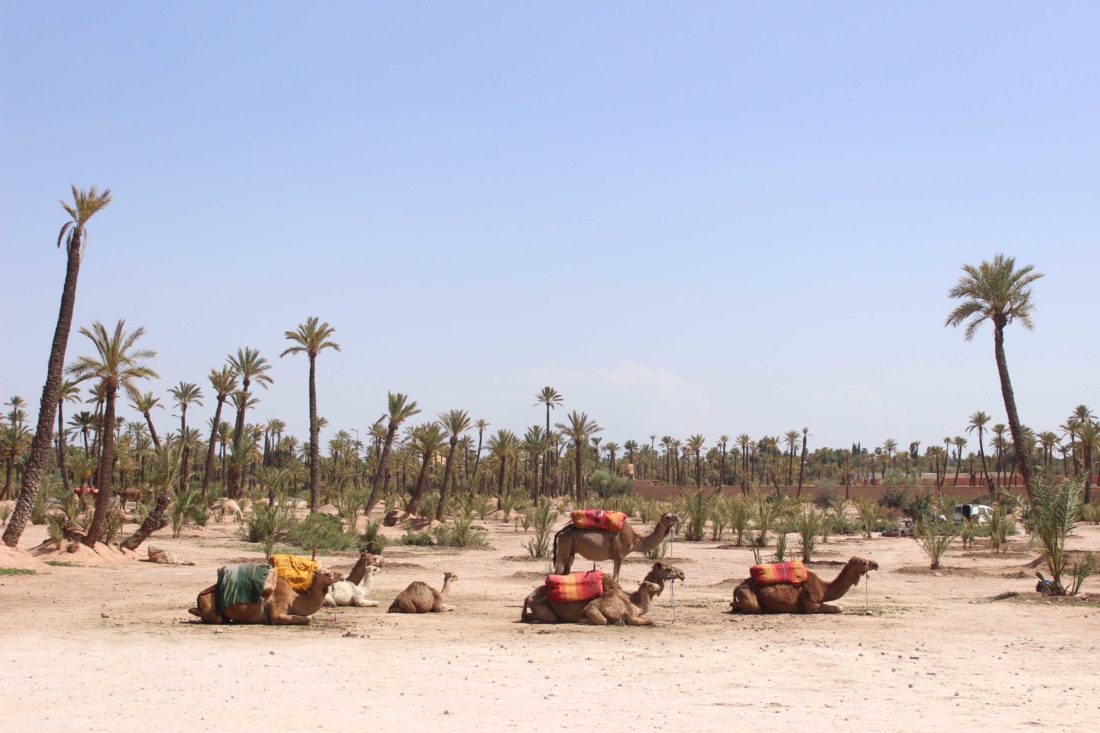 Beautiful Marrakech (I)
I love Morocco. Crafts, color, the exoticism of its interiors, the Arab baths, the typical food … It's one of my favorite countries to go for a break or a long weekend and I don't understand why it's not a more popular destination for Spanish people being so close. I also went there last year at the same time of the year to Fez and also spent one day in Meknes, we loved it! Today I'll show you some interesting places to see and visit when traveling to Marrakech, one of the most cosmopolitan and attractive cities in the country so… Would you like to come with me?
I love to travel improvising, go without any plan established because I believe that free time and vacations are to go with the flow and decide what to do or where to go depending on the moment, as we feel like. Therefore, I never travel with travel agencies or planned trips. However, it's advisable to have a guide in places like Morocco if you don't want to get lost in the labyrinthine streets of the Medina or hike into the wilderness so this year we tried a private tour with Mytrip4all. The truth is that we got very surprised with our guide Achraf, he was so professional, discreet , reliable and friendly (nothing to do with the typical Moroccan guides trying at all costs to sell you things taking you to thousands of stores to collect a commission from their owners). I really I recommend him, with eyes closed! (Now I know who will take us on a tour to the desert next time …)
Go for a camel ride in the palm grove
It was my first time ridding a camel and the experience was very funny thanks to the sense of humor of Mohamed (the man who guided us on this route) while enjoying this arid landscape full of palm trees. By the way, they were dromedaries! (not camels…)
Go

shopping

in the souk
Handicrafts, carpets, spices, decorative objects, light, color…¡oh my God!  The paradise for any interior designer! I didn't know where to look at with such amount of beautiful things everywhere, I wanted to buy everything! This was my second time inMarrakech and I was surprised to find many beautiful carpets with modern and innovative designs  that hadn't seen before, kilims and some textiles already seen in many pictures taken from Pinterest. It's very important for you to know the art of bargaining because they always ask you more than double its price.
One stop in the Cafe Arabe
Mythical cafe with a terrace on top to have a pause and enjoy an Arabic coffee with species or a tasty mint tea while having a look to the succulent Moroccan decoration…
Visit the Majorelle

gardens
This property was the home of the famous French designer Yves Saint Laurent and has become one of the most touristic spots in the city and is not surprising because these gardens are very very pretty with the combination of that beautiful blue… You can see more photos and know a little more of its story by clicking here.
Dinner

in

the

Jemaa

el Fna plaza



Going out for dinner being in a terrace overlooking the main square in Marrakech while enjoying a delicious couscous or tagine is an experience that you must do. A few years ago the merchants of this square were pushy and tiring trying to push you to buy and buy. It was horrible. But now all that has changed a lot and now there are even many policemen working for the safety and welfare of the tourist.
 Stay in a Riad
Riads are the typical Moroccan houses renovated and now are very focused for tourist accommodation. There are many who are luxurious but at very affordable prices such as the Riad Maia Lou, where we stayed and we really do recommend it for its good location. In addition, it was soo beautiful!
There is a lot of exoticism, beauty, light and color of this city. I keep on saying it over and over. On top of that there are many cheap flights from Madrid so am already looking forward to go back and buy in the souk all I have left. Marrakech is a destination that I highly recommend! Indeed…
Big hugs and happy weekend!
* Photos: Dalalba