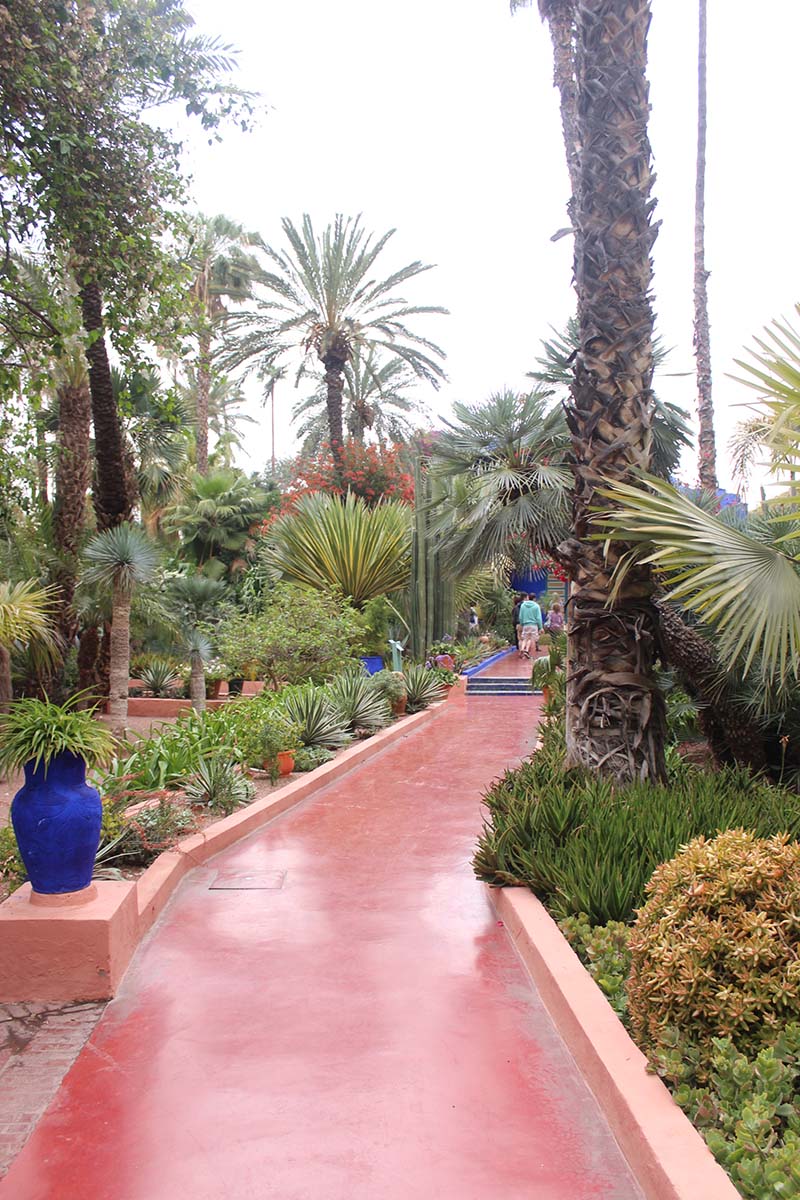 The Majorelle garden
I had in mind to publish today a post about my last trip to Marrakech and while I was remembering the Majorelle garden … suddenly changed my mind. These gardens that were belonging to the house of Ives Saint Laurent, deserves a whole post to show all its beauty!
The house was initially the property of the French painter Jacques Majorelle who after falling in love with the city in decided to buy some land at one end of the palm grove of Marrakech and asked the architect Paul Sinoir to build this chalet with Art Deco style (I should have taken a picture of the house for you to see it but I was so delighted with the gardens that I didn't even noticed its facade). Majorelle was very fond of botany and designed the gardens with species brought from his travels all around the world. Later, the artist creates this indigo blue so intense and beautiful called later "Majorelle Blue" and painted with it the walls of the house and different parts of the garden.
Some time later, due to a traffic accident he is repatriated to Paris where he would end disappearing so his property got abandonment. It was in 1980 when Ives Saint Laurent acquired the house and ordered to restore it keeping its original essence and he even improved the gardens that today everyone can visit and enjoy. It has become one of the biggest tourist attractions in the city so if you ever travel to Marrakech … go for it. You'll love it!
In addition to the garden you can also visit the Museum of Islamic Art, the Ives Saint Laurent Love galerie and the majorelle boutique full of spectacular designs with beautiful oriental touch. It's worth going!
How wonderful it would be to have a house with such gardens…don't you think?
*Photos: Dalalba