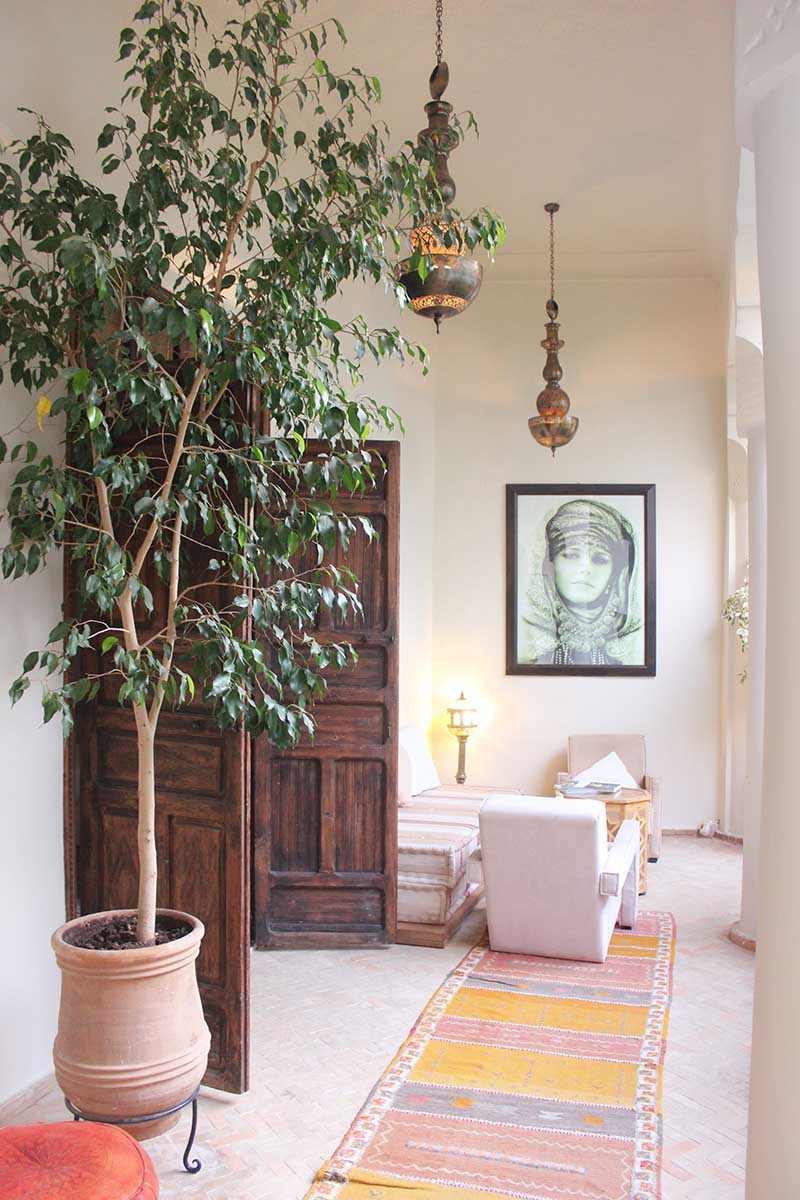 The beauty of riad maialou
I have just arrived from Marrakech and have seen so many beautiful things that have material for a few posts! So today will show you the Riad Maialou where we stayed thanks to the recommendation of Mytrip4all . I found it soooo nice and I started to take photos crazily and didn't know where to look! Every corner was very nicely done with beautiful deco until the smallest details… The only sound you could hear was the water running through the fountain in the central courtyard or the eventual call to prayer.
The riads are a kind of typical Moroccan palaces normally located within the Medina, they have a central courtyard where water, fountains and mosaics play an important role in the environment. I find it very curious that the as Arab women dress up covering everything when they go outside, so it's this type of construction in which the ornamental wealth exists only from within and inwardy. There are no windows in the rooms to look out and life is lived around the courtyard or in the terrace. Here I leave you with a few pictures:
What a nice bathroom! Don't you think? What I like the most in the interiors of the riads are the finishes of the walls, it's made with a similar technique to estucco called tadelakt which is made with limestone sand together with other additives that creates a waterproof film. The result is very smooth, with a waxy texture that has a special glow … gorgeous!
Delicious moroccan breakfast with a special guest that used to come flying every morning…
I hope I could transmit to you the beauty of this space although often it is best to experience this kind of places by oneself, the calm and relaxation that gives you while having a mint tea in good company is priceless!
*Photos: Dalalba