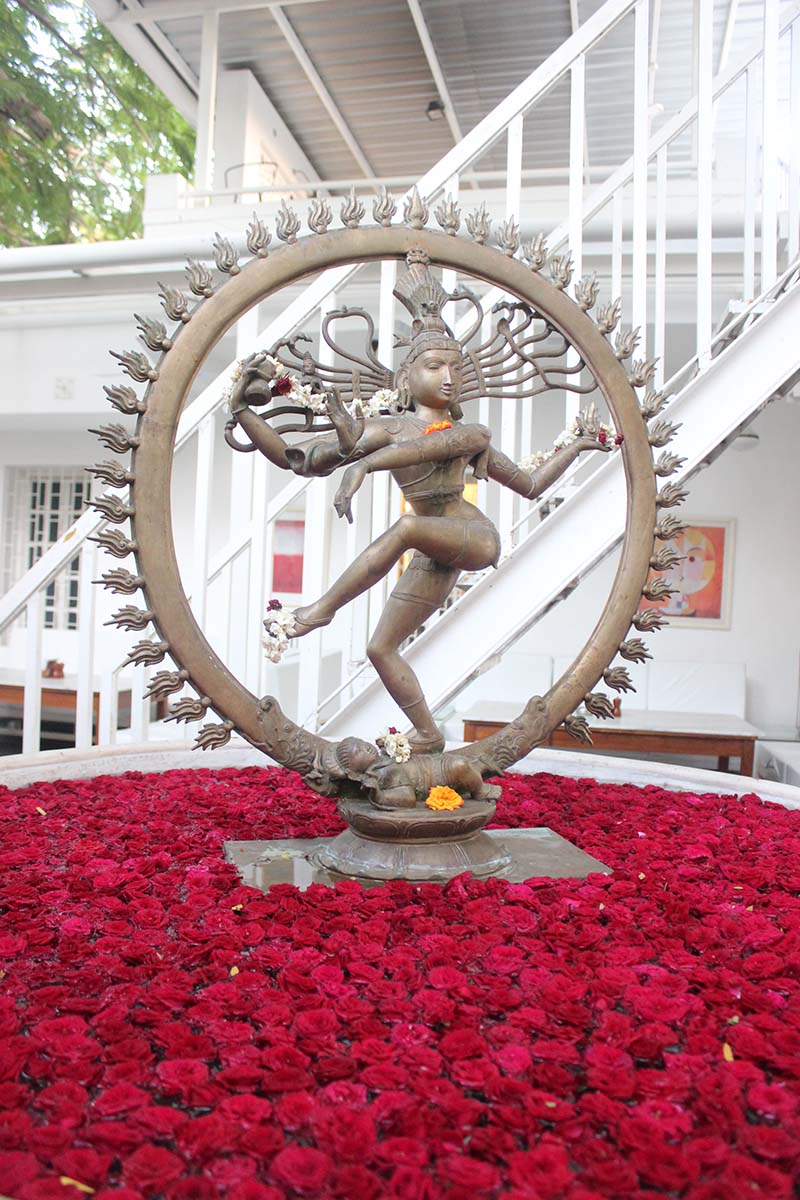 Places to visit in Pondicherry
It's been almost five months since am here and I think is time to show the beauty of this city in South India with this post about places to visit in Pondicherry. It is a small town and you can walk almost anywhere (as long as the heat of the sun allows you to do so), I love that!
Pondicherry was a French colony and it still retains the colonial "chic" charm in that certain part of the city. The Indian side is a mixed of traffic, dust, noise and motorbikes everywhere so the French Quarter is my favorite part, there are many cafes and hotels where I go very often to sit, read and enjoy a quiet evening while tasting a croissant … So in this post I'll show you my favorite places to enjoy a nice design environment, what do you think?
Seaside promenade:
The best part of the day to walk around this area is at dawn or when the sunset is arriving,  the traffic is cut and the road is filled with people strolling around, it becomes a very lively and is worth it to enjoy a bit of sea breeze.
Mis cafés favoritos
Villa Shanti:
It is actually a hotel but I found that here they make very nice western dishes with an indian touch so when I get tired of Indian food and I want to read the European press I come here. They have a terrace with a very nice courtyard and the atmosphere is lovely. As the proper name "shanti" indicates, is a peaceful place.

La Villa:
This is another hotel with a spectacular menu, I come here very often to sit on the terrace to read and take one of their fantastic fruit smoothies or cafes.
La Maison Rose:
La Maison Rose is a concept store with a cafe / restaurant on the terrace. It is one of those places that you go and find sooo many nice things for sale so you don't know where to look. You'd buy everything! but then you think … And will I really use it? And in the end, you don't buy anything.At least is what happens to me every time I go…
There are many more beautiful and charming places to go for a drink or a meal for example Le Café des Arts, Le Café and many others whose names I already forgot but I have already recommended my favorites ones.
By the way, one of the things I admire the most about Indians is the great capacity that they have for not complicate their life. If you're tired and you feel like having a nap, you look for a quiet corner in the middle of the street or sidewalk and you just lie down. I have seen this many times…
I wish I could get up every morning at 6:00 am to watch the sunrise every day. When I wake up really early, I go for a run along the seaside and I end up doing yoga on the beach. You cannot imagine how good is to practice surya namaskar for the body and the soul facing the rising sun …
My sister just came to visit me so I'll do some sightseeing with her around. Pondicherry has more to offer than nice cafes so I'll tell you more sites in the next post, ok?
I send you a big hug and happy week!
* Photos: Dalalba